Bonaldo
Campo Bonaldo
Design: Mauro Lapparini (2013).
The idea of a warm embrance, which retains the uniqueness of artisanal items, stitched with passion. Campo is a single or double bed with a soft padded headboard and fully removable upholstery covers. It is available in fabric, skay (eco-leather) or leather, with silver painted metal feet. The blanket stitch seam around the edge is available in white, beige, light grey, dark grey, red and blue, adding a touch of refined contemporary appeal.
It is also available with a storage base or Comodo storage base.
N.B. the price includes the bad base with slats.
Finishings:
Fabric
Eco-Leather
Leather
Finishings embroidery:
White
Beige
Light gray
Dark gray
Red
Blue
Finishings feet:
Silver painted wood H 24 cm
Sizes:
110 x 220 x h 92 cm (mattress size 90x200)
140 x 220 x h 92 cm (mattress size 120x200)
174 x 225 x h 92 cm (mattress size 154x205)
180 x 220 x h 92 cm (mattress size 160x200)
200 x 220 x h 92 cm (mattress size 180x200)
214 x 225 x h 92 cm (mattress size 194x205)
110 x 220 x h 92 cm (mattress size 89x198) Campo Open
140 x 220 x h 92 cm (mattress size 119x198) Campo Open
174 x 225 x h 92 cm (mattress size 153x203) Campo Open
180 x 220 x h 92 cm (mattress size 159x198) Campo Open
200 x 220 x h 92 cm (mattress size 179x198) Campo Open
214 x 225 x h 92 cm (mattress size 193x203) Campo Open
View video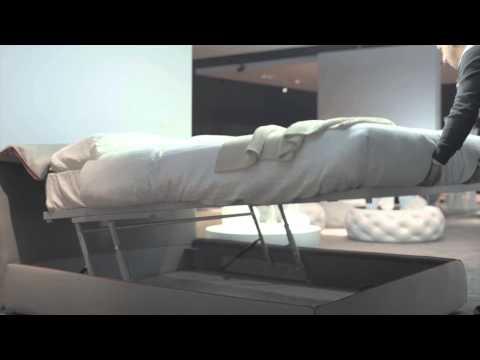 Price starting at € 1.321,00 € 1.421,00